Calgary gets East Indian Cuisine on Wheels
Welcome to Kurry Up, a well-known Indian restaurant Calgary! We bring the best of Indian street foods to Canada for a taste experience on-the-go. India is a multicultural country that is renowned for its diverse flavours and plethora of regional dishes.
We offer authentic and contemporary Indian food in our restaurant, bringing some of your favourite family recipes and ingredients to our menu. We combine classical and traditional Indian recipes to deliver a true culinary experience. Being known as one of the best Indian food caterings in Calgary, we pride ourselves in the use of locally sourced ingredients and flavouring them with freshly ground Indian spices. Kurry Up, also an East Indian food truck in Calgary serves authentic, fresh and delicious East Indian food with exact flavours and taste. Our glamorous Kurry Up Food Truck is an exciting venue to meet friends, hang out or enjoy exceptional East Indian food in Calgary for lunch and dinner.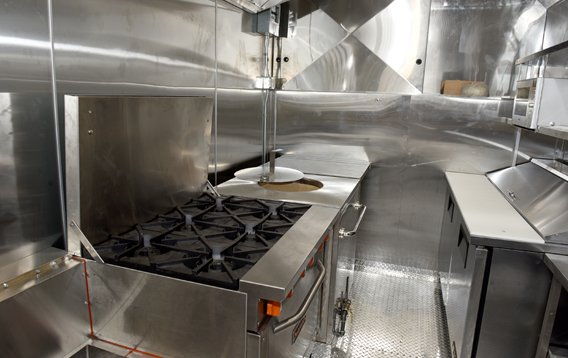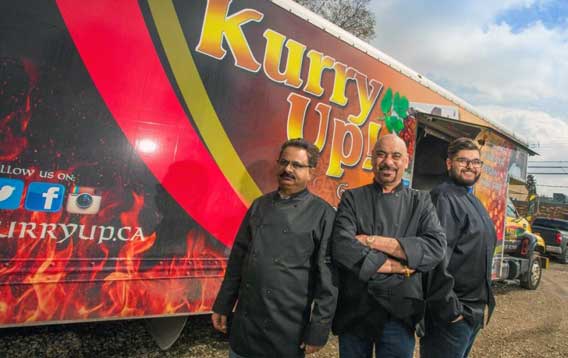 Calgary's Indian Restaurant on Wheels
Kurry Up aims to convey its passion for East Indian food in Calgary through a quest for perfect ingredients and technique, with a deep-seated desire to continue learning how to evolve and blend old traditions and modern tastes. Our menu embodies a unique blend of ethnic and progressive dishes with street food, chat, curries, delicious snacks, along with vegetarian delights and non-vegetarian wonders. Kurry Up is backed by a team of creative and hard-working cooks, well-versed with Indian cuisine and cooking style. By being a renowned Indian food truck in Calgary, we keep revamping our food menu at regular time intervals to ensure innovative dishes to our customers. We focus on preparing and serving fresh Indian cuisines to our customers, tailor-made to their particular palate.
Being well-known for Indian food catering in Calgary, Kurry Up has a unique way of changing the way people perceive and experience Indian cuisine, by blending Indian tradition with modernity. We attempt to re-define Indian cuisine and serve unique flavours from the streets of India. Our food is famous for its mouth-watering flavours, with our plethora of cuisines leaving your taste buds satisfied. Our unique 'street-food' style menu pays homage to varied regions of India and their distinctive street food characteristics. Each of our Indian cuisine draws on cultural inspiration from all regions of India's rich and varied land!
Our Cuisine
Our Experience
Each of our Indian street food has a unique flavor and taste, that is specially curated by our experienced chef. The perfect blend of spices and aromatic flavor of the Indian street food can remind you of the traditional Indian cuisine. For the last couple of years, we are serving our homemade recipes and authentic Indian street foods to millions of residents and tourists in Canada.
View
full
Our Chef
Jassie Bakhshi
Our Chef Jassie Bakshi has almost 30 years of experience, having worked in reputed five-star hotels all over the globe including The Oberoi hotels in India, Hyatt Regency internationally, The Kahler Grand Hotel in the US and many other top-rated hotels. He is trained from prestigious culinary schools of the India and the US. After decades of serving food to the people of Calgary, Jassie Bakshi combined his talent and passion to launch Kurry Up!
Taking inspiration from the native India, while continuously researching regional dishes, chef Jassie Bakshi combines his heritage with his love for Indian ingredients to create unique and innovative Indian food. His vision about the food – like his views on everything else is progressive. Therefore, Kurry Up's menu never stands still and continues to be a living amalgamation of ethnic and progressive influence.